With heartfelt thanks to all those who have supported the mission of the Great Chesapeake Bay Schooner Race.
2021 Bay Race Results
2021 was a challenging year weather-wise. Most of the race was typified by little to no wind, only picking up after the mouth of the Potomac. As a result, many of the boats in the B- and C- fleets had to drop out before the end of the race or risk not getting to Norfolk in time for the party!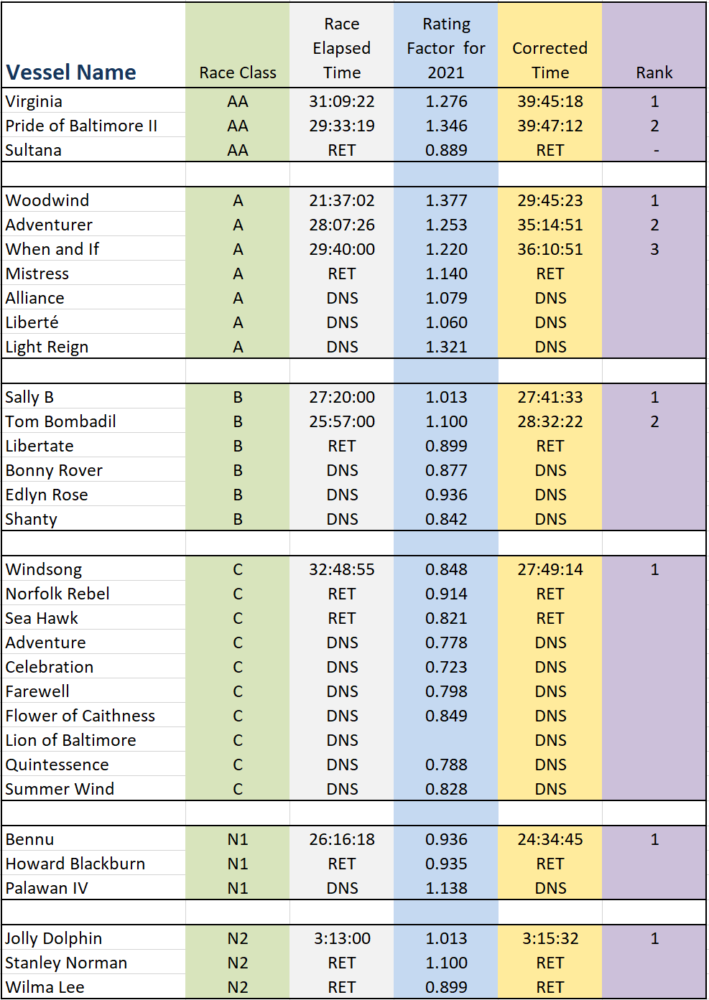 Note: Class N2 raced an 8 nm course, Class B & C boats race an 83 nm course, and Class AA, A, N1 race a 118 nm course.
Past Race Results