A series of webinars presented by
The American Schooner Association and The Great Chesapeake Bay Schooner Race
Past Sea Stories
---
Mapping the Great Lakes After the War of 1812 with Gordon Laco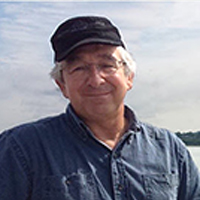 Gordon Laco has outfitted fine yachts and sailing ships for many years and served as an historic consultant on over 50 films including "Master and Commander". In this expansive story, Laco takes us back to the uneasy peace following the defeat of Napoleon and the Royal Navy's charting of the Upper Great Lakes.
---
A Trip to Haiti and Cuba with Nat Benjamin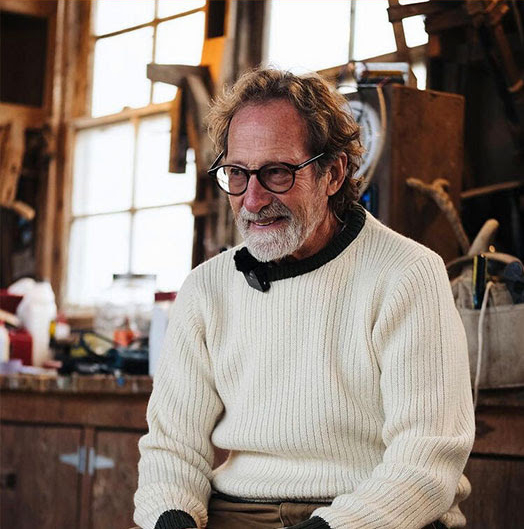 Nat Benjamin co-founded the highly-respected wooden boatyard, Gannon & Benjamin Marine Railway. Nat and his artist wife, Pam, have made several passages to Haiti in their schooner, Charlotte, where Pam, has supported many local causes through her non-profit, SenseOfWonderCreations.org.
---
Around Cape Horn Narrated by Irving Johnson Movie and Discussion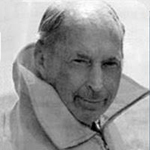 In 1929, a 24 year old country boy named Irving Johnson brought a camera aboard the 320′ Barque Peking and filmed his voyage around Cape Horn. Johnson added narration to his spectacular footage in 1980 and produced the iconic film. Aired March 15, 2023.
---
Sailing a Baltimore Clipper with Jan Miles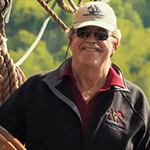 Captain Miles has been with Pride of Baltimore, Inc. since 1981. He was the first to sail the original Pride across the North Atlantic and has has served as master or mate aboard many other vessels, including Lady Maryland, Californian, Bill of Rights, New Way, Alexandria, Brilliant, Clearwater, Elissa, Oliver Hazard Perry and Tiare Toporo. He also helped develop model sailing programs for youth at risk.
---
A Quest for Knowledge Under Sail with Matt Rutherford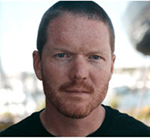 Matt Rutherford completed a record-breaking, non-stop, single-handed voyage of 27,077 miles around North and South America. Since finishing the circumnavigation of the Americas, Matt has created Ocean Research Project, an organization dedicated to science, education and exploration. In 2013 Matt spent 70 days in the Atlantic ocean mapping out the unexplored eastern side of the Atlantic Garbage Patch.
---
Rainbow, from Concept to Reality with Reggie Townsend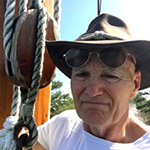 From scouring the forests of Asia for materials, though lead pours in Indonesia, revolution in Jakarta, a posting in Alaska, and a delivery from the Indian Ocean to St. Mary's City, Maryland, Reggie Townsend pursued a dream to build an ocean going, two-masted boat that could take the rigors of the open ocean yet retain a traditional, easy to handle style.
---
A Life of Unexpected Opportunities with Nicholas Alley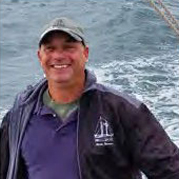 For over 40 years, Nicholas Alley has followed a career path of unexpected opportunities that have led him to jobs on some of the best-known and best-loved boats and ships in America. Currently actively involved in deliveries, tall ships and tugs, Captain Alley walks us through his life on the water. Join us for a trip with this well-known and highly regarded captain. Aired November 17, 2022.
---
My Life with Mystic Whaler with John Eginton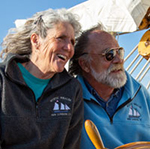 Mystic Whaler became a fixture along the New England coast and a model for successful non-profit schooners. Captain John's 46-year schooner career has taken him throughout the entire east and west coasts of this country and throughout the Caribbean. Aired May 19, 2022.
---
Marine Photography: A New Approach for Old Salts with Richard Sherman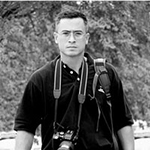 Internationally renowned photographer, Richard Sherman, walks us through his techniques for taking better marine photographs. Full of tips, this is an engaging and informative glimpse into how the "pros" do it. Aired April 14, 2022.
---